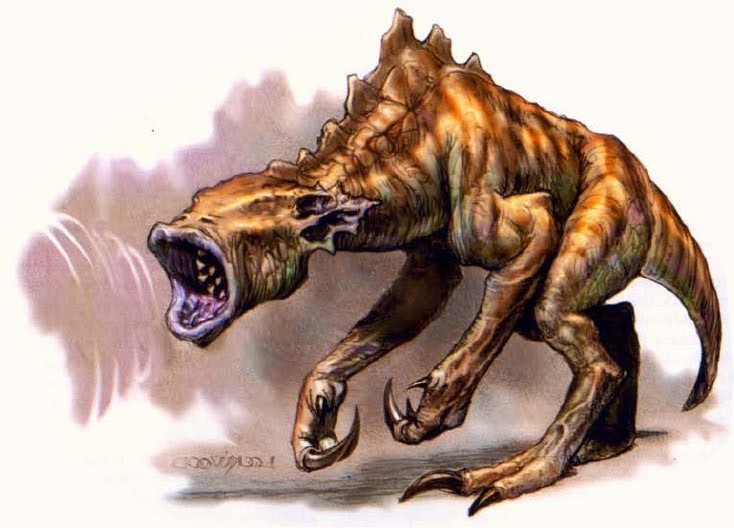 From the journals of Oliver Miller:
The dungeon-dwelling destrachan looks like some bizarre, nonintelligent beast, but it's an incredibly evil and crafty sadist. A destrachan has a pair of complex, three-part ears that it can adjust to be more or less sensitive to various sounds. It is blind, yet hunts with a sense of hearing more precise than most creatures' sight.
From its tubular mouth a destrachan emits carefully focused harmonics, producing sonic energy so powerful it can shatter a stone wall. So skilled is a destrachan at controlling the sounds it emits that it can choose what type of material to affect with its attack.
A destrachan is about 10 feet long from its mouth to the tip of the tail and weighs about 4,000 pounds.